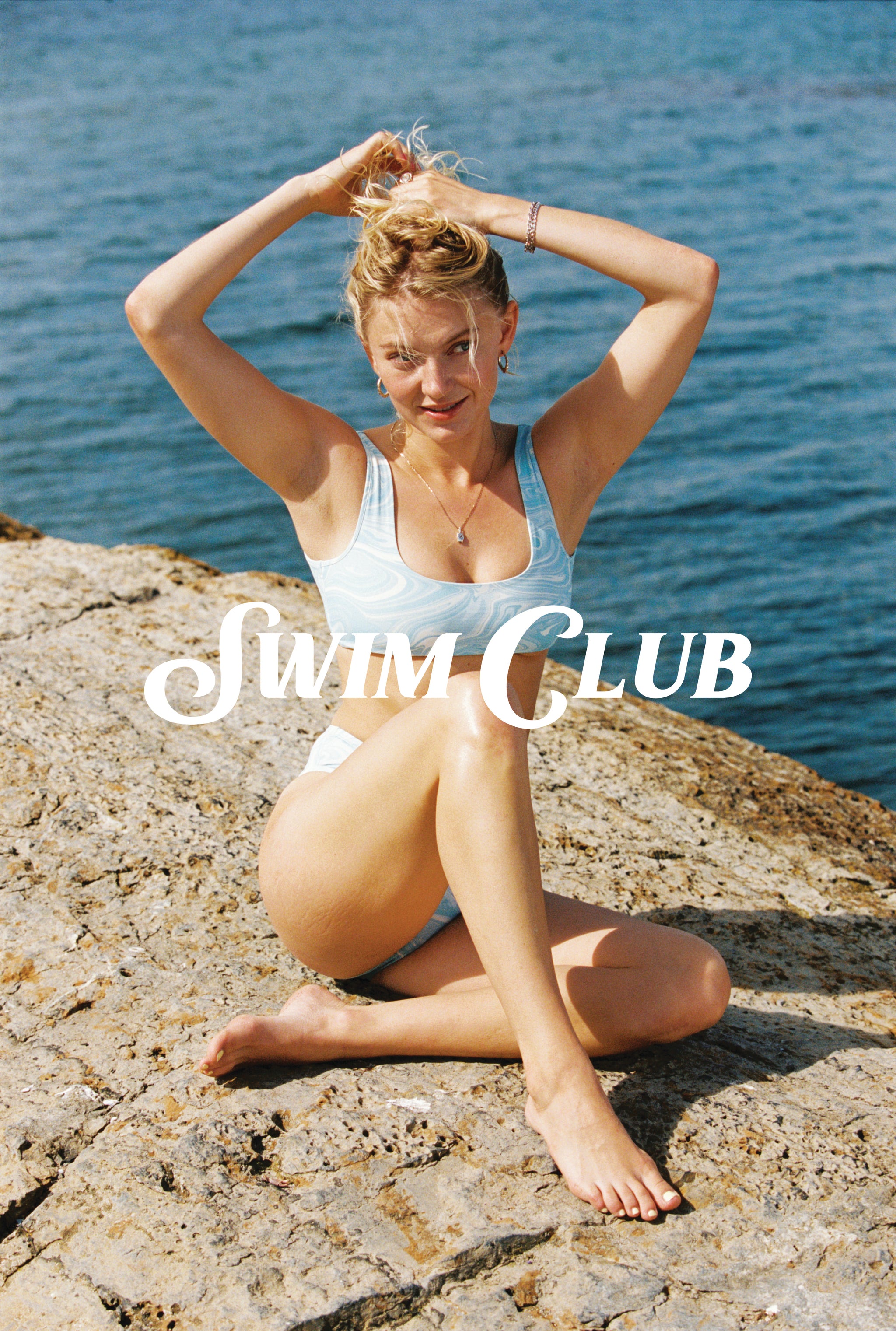 OUR STORY
A brand for the young spirit who embrace each morning, avidly seeking new opportunities.

Creative Director Astrid Smeplass draws inspiration from her imaginative universe.
With a distinct vision, unique skillset and vivid aesthetic it was only natural that her next endeavour would be a clothing line to convey her allure for personal expression.

Inspired by the early 2000s, nostalgia and childhood memories come alive through vibrant color schemes and playful silhouettes.
---
Swim Club presents versatile swim- and ready-to-wear produced in recycled or leftover materials, and organic natural fabrics. The collection consists of few edited pieces, each part of the process made in consideration with our environmental footprint. 
Founded by Astrid S and Eco Concepts in 2021.